Pack of 8 Bookmarks of North End & Boston Waterfront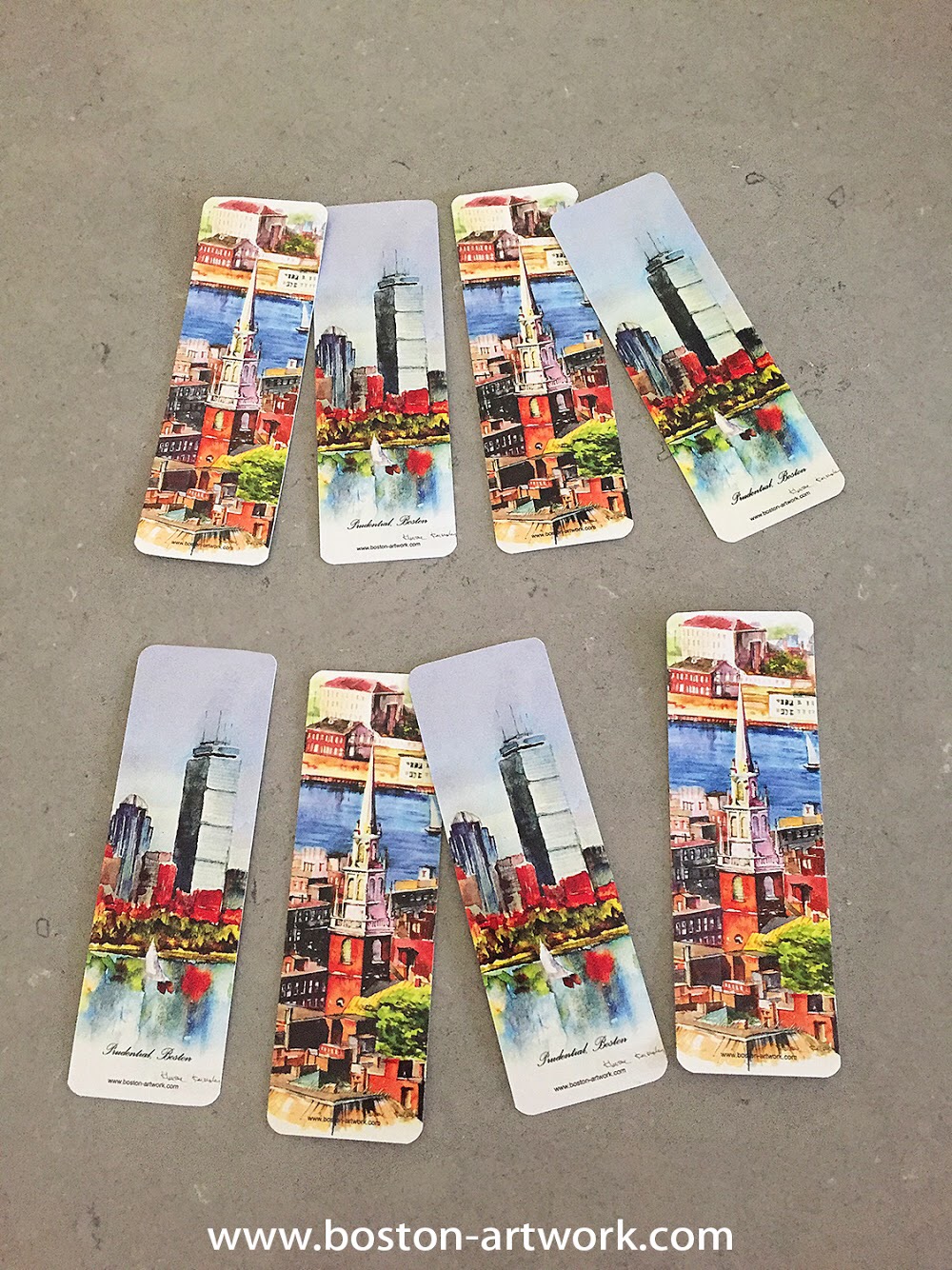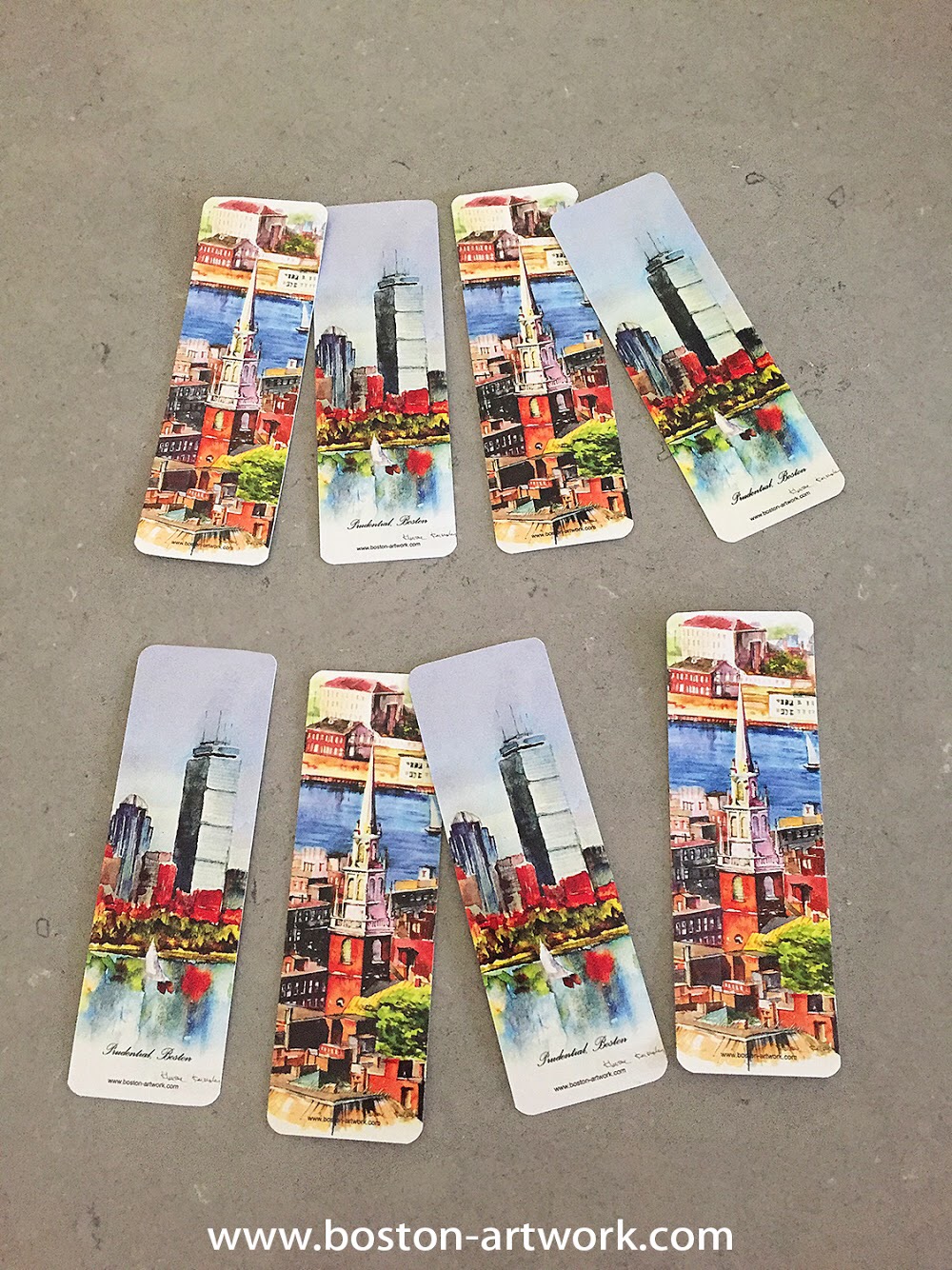 Pack of 8 Bookmarks of North End & Boston Waterfront
These art bookmarks would make the perfect gift for anyone who loves reading and any book lover in your life. It is a also a great souvenir from visiting Boston.
Bookmark has a different watercolor paintings of Boston in each side; North End and Boston waterfront.
The Bookmarks are reproduction of our original paintings and are printed on a satin coated card with a cello gloss finish.
Overall dimentins 2 inch x 6 inch. Pack of 8.